---
100% No-risk money back guarantee
 Ships from the USA
 101 Day Returns
 Secure Payment
Description
iFly™ UFO Drone i7+ uses advanced LED infrared sensor hover technology, induction suspension and collision protection. Built-in gyroscopes control accuracy and sensitivity for balance.

The most amazing feature of the flying object is that when your hand is close to it, it can fly in the opposite direction. You can control your hands in the air and implement interactive games, cool and super fun!
iFly™ UFO Drone i7+ is made of high quality non-toxic PP material, very flexible, strong impact resistance, durable, and resistant to damage when falling. When a solid object is detected, the UFO Drone will move away intelligently.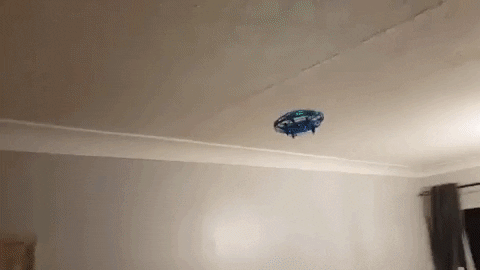 FEATURE-PACKED 2019 VERSION: Treat the kiddos to more smiles and more fun with the latest UFO flying ball toy! Our hand-controlled toy drone for kids now features eye-catching LED lights, a bigger battery, and a higher-powered motor to really amplify the fun.
HAND-CONTROLLED FLIGHT: Fitted with 4 sensors, this mini drone for boys and girls automatically moves in any direction whenever it comes close to a hand or obstacle. And operation is incredibly kid-friendly. Press a single button on the controller to launch or just gently toss it in the air.
BIGGER BATTERY; MORE FUN: Unlike other RC drones for kids that deplete their battery 2 minutes in, we've fitted ours with a 300maH battery; 50% larger than most. It's conveniently USB rechargeable too. A full charge takes under 1 hour to get the show in the air much faster.
SAFE AND DURABLE: Never worry about propellers injuring your little one. Our hand-operated indoor flying ball drone is encased in a flexible mesh protective barrier. In case of any bumps or falls, the barrier acts as a shock-absorbing cushion. The result? Impressive durability.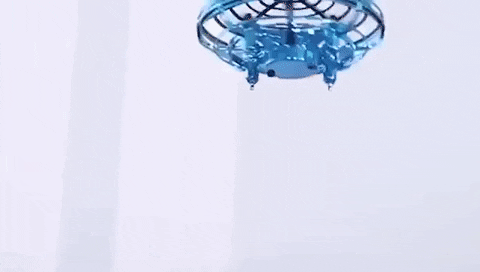 FEATURES
Side sensing sensors are installed around the aircraft to control the steering flight
Flexible barrier using the original package ABS material, strong and durable
High-grade appearance UV spraying process, strong texture, no paint
Built-in LED bright lights, blooming in the night sky, increasing the fun of night flight
Payment & Security
Your payment information is processed securely. We do not store credit card details nor have access to your credit card information.
Orders are shipped within 1-2 days from the time the order is placed. Shipping time is around 6-8 business days and varies based on region.

If you wish to receive your order faster, you may upgrade shipping for additional cost.
We offer a 100% lifetime warranty on all orders that covers any defects after the original purchase date from our website or authorized dealers.

Basically, if the products are/become defective in any way shape or form we will replace your product for free or offer you a full refund no questions asked. Proof of purchase is required for all warranty claims and service requests, so please keep your receipt.

If you've purchased from our site, the order number will suffice; otherwise if you purchased via another authorized seller or retail location, you will need to contact them directly as they handle their own warranty claims, returns and exchanges.